14 — Faire Faire, an exhibition about/from/by Revue Faire
15 April — 14 May 2023
Sacha Léopold and François Havegeer have worked together as Syndicat since 2012. Their cross-disciplinary practice, taking in self-initiated projects as well as design-based commissions, addresses issues of originality, reproduction, and reproducibility in the context of art today, using their expansive knowledge of printing and manufacturing techniques whether designing books, creating visual identities, or curating exhibitions. Syndicat has actively collaborated with contemporary artists and art centers to create one-of-a-kind visual identity programs, publications, monographs, and artists' books, leading in 2016 to the creation of 'Empire', their own publishing imprint.
An important part of 'Empire' is 'Revue Faire', a bimonthly graphic design magazine, which is not purely focusing on graphic design. The magazine's content creators are design theoreticians, educators, and authors, among other roles. It seems more like conducting exhibition performances on various subjects via design commentary and other prose. 'Revue Faire' is about doing.
For Enter Enter they will show an overview of the 45 issues so far, alongside work related to 'Revue Faire', under the title 'Faire Faire'.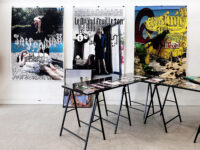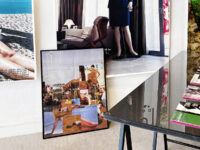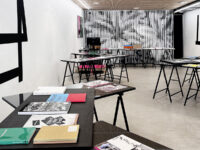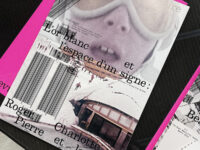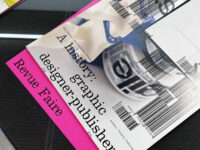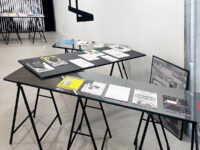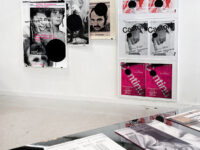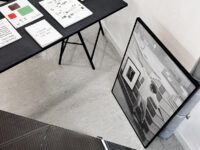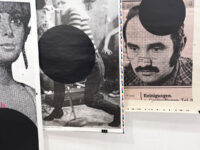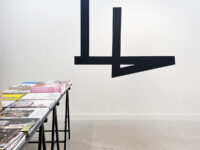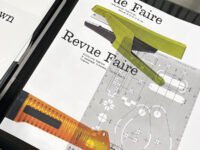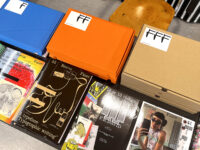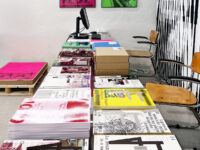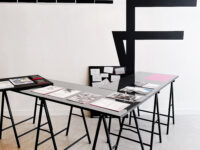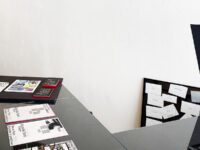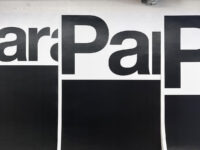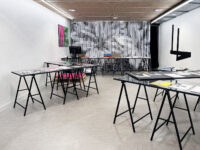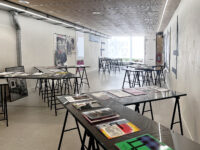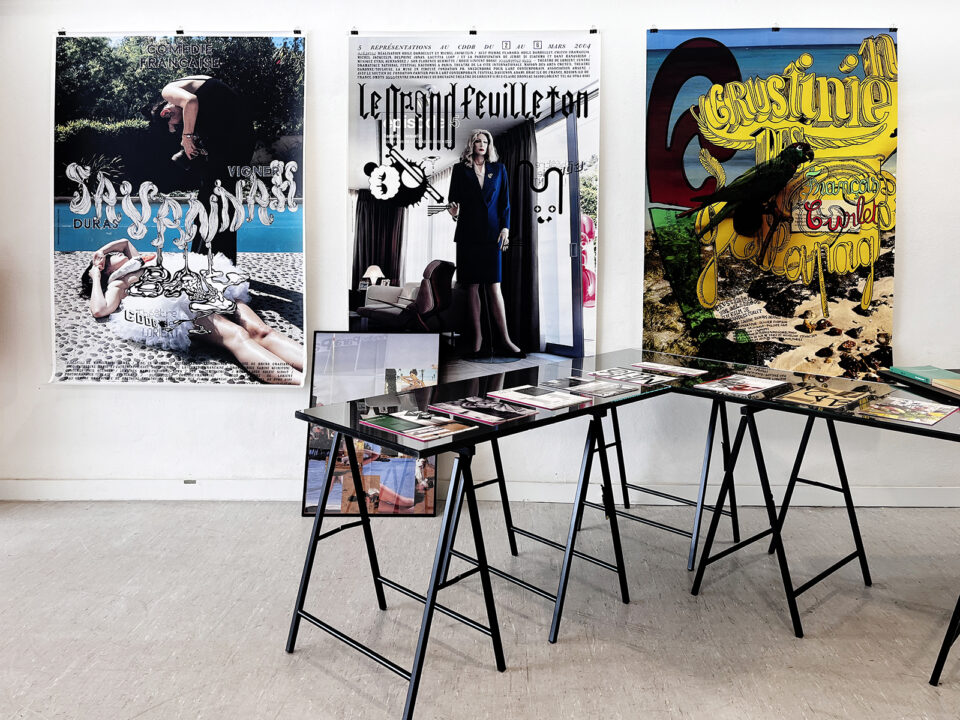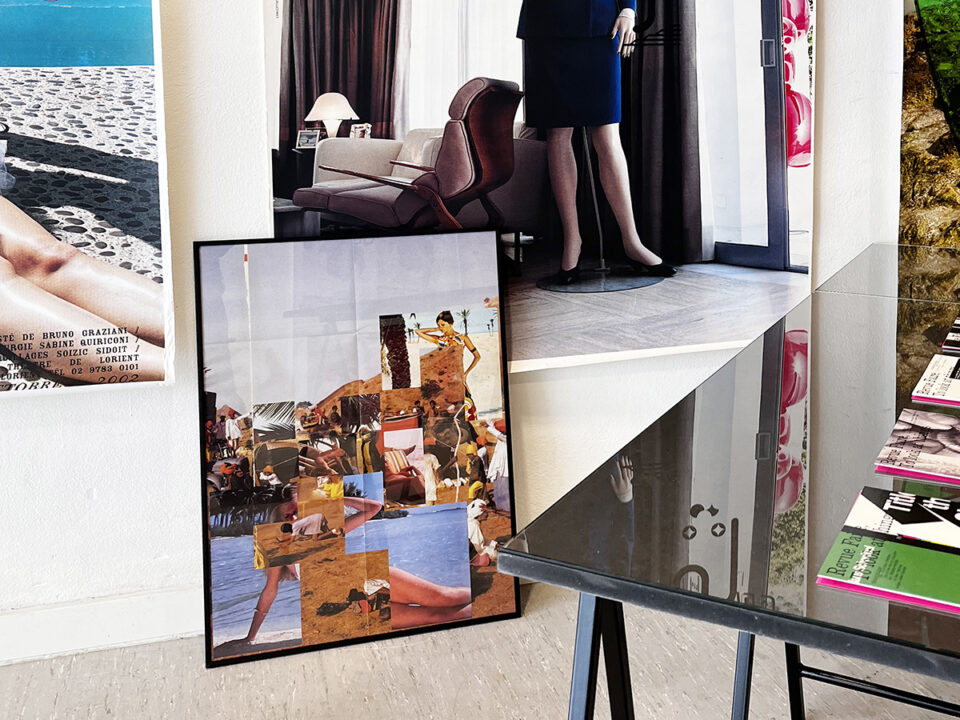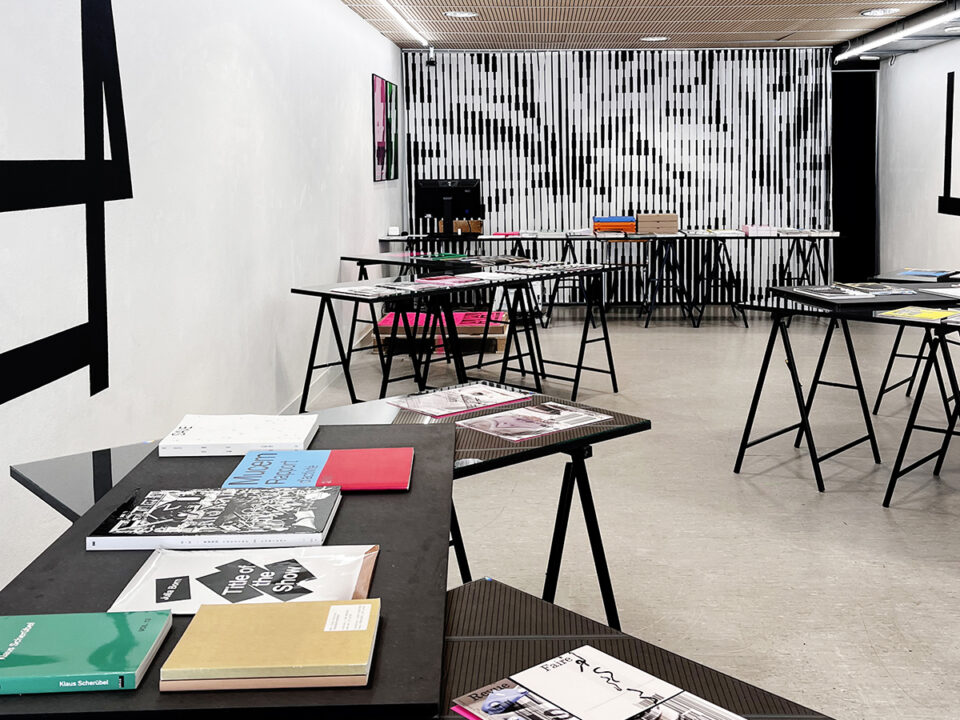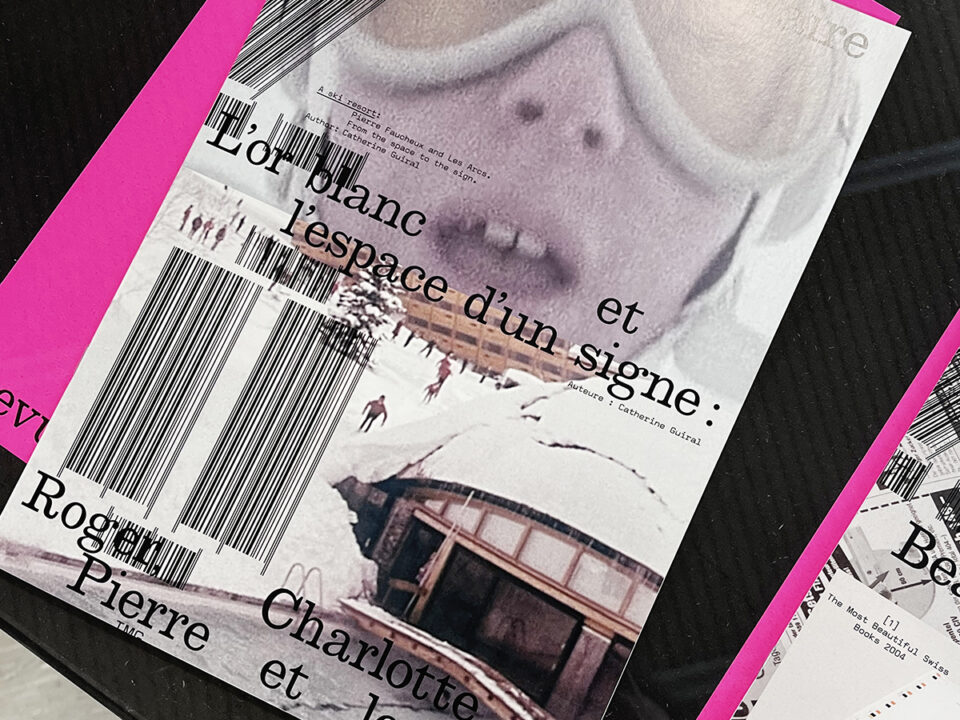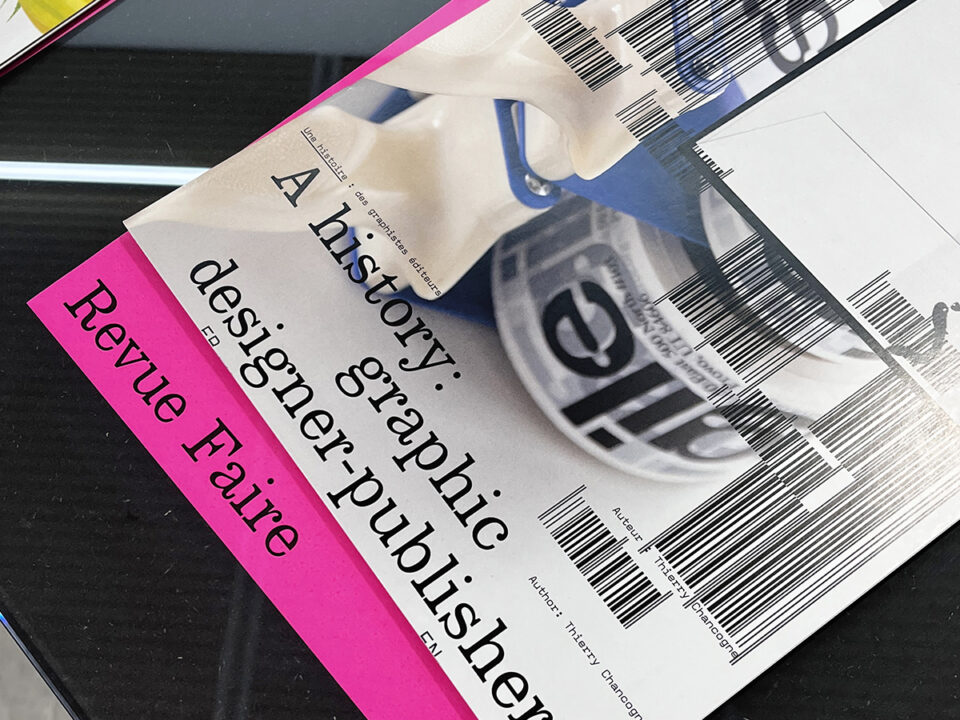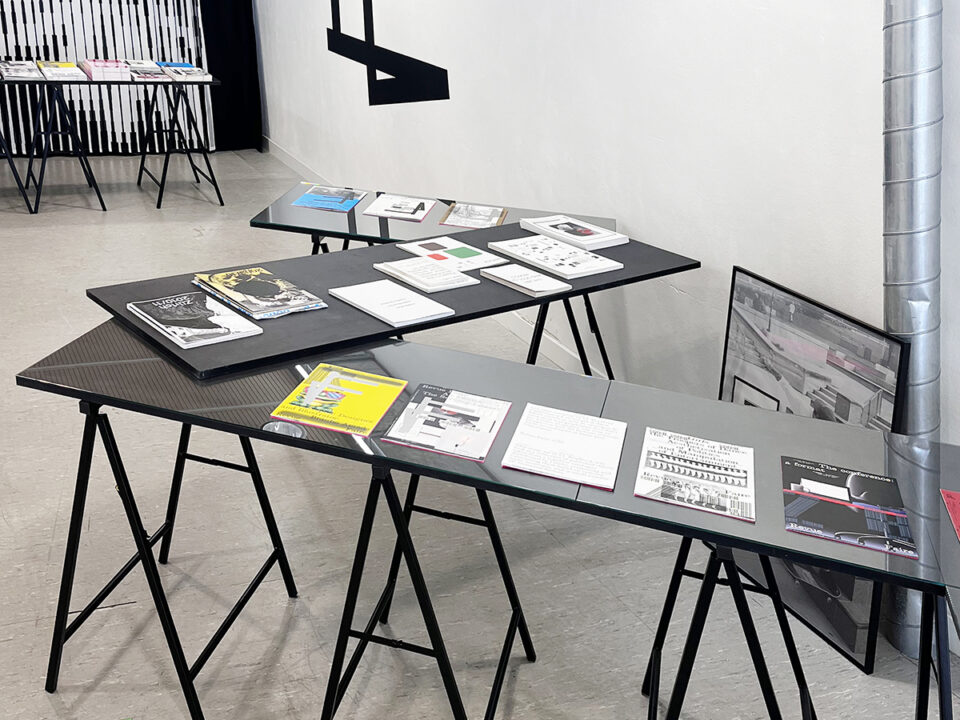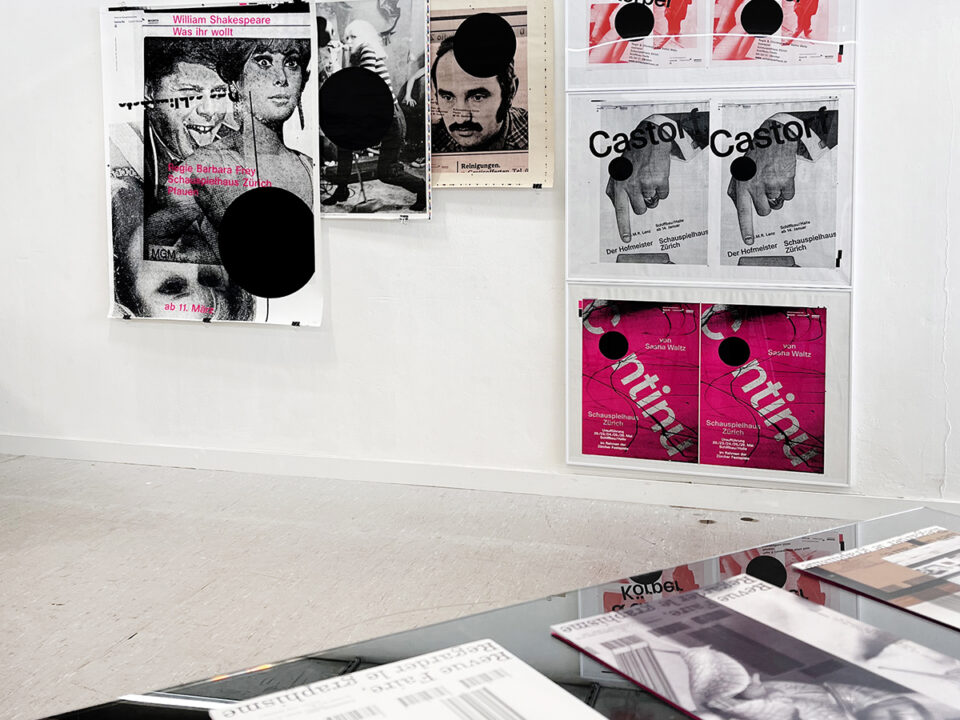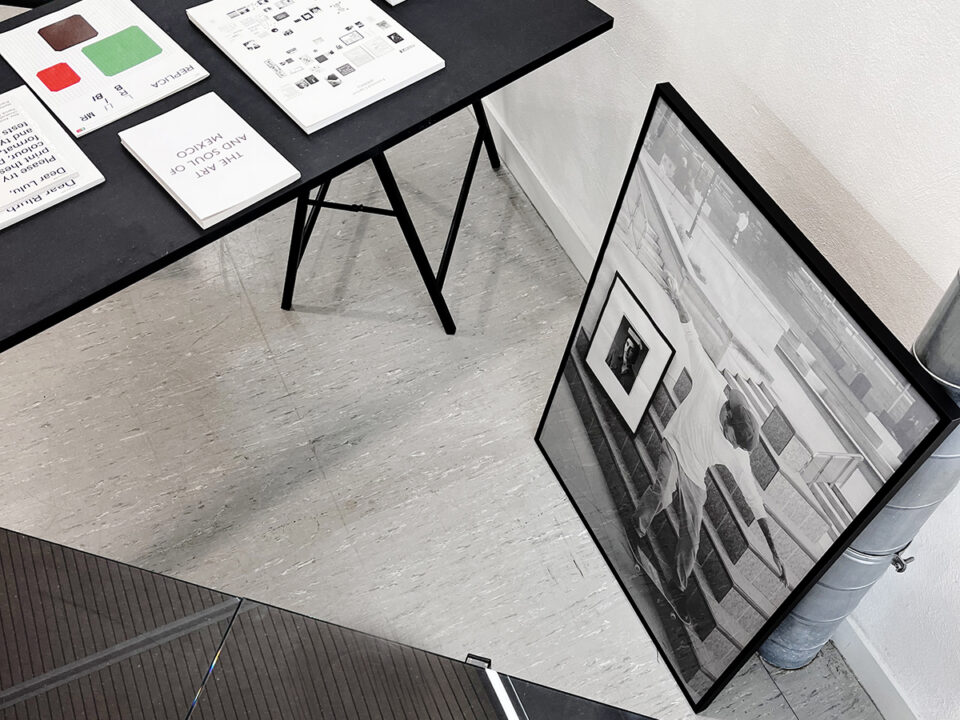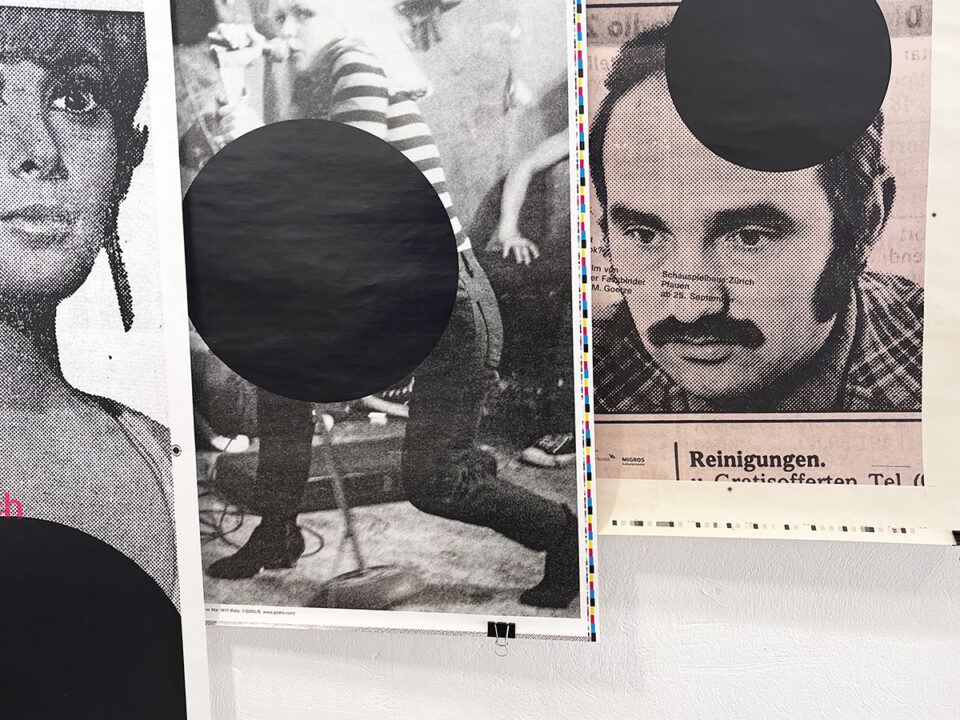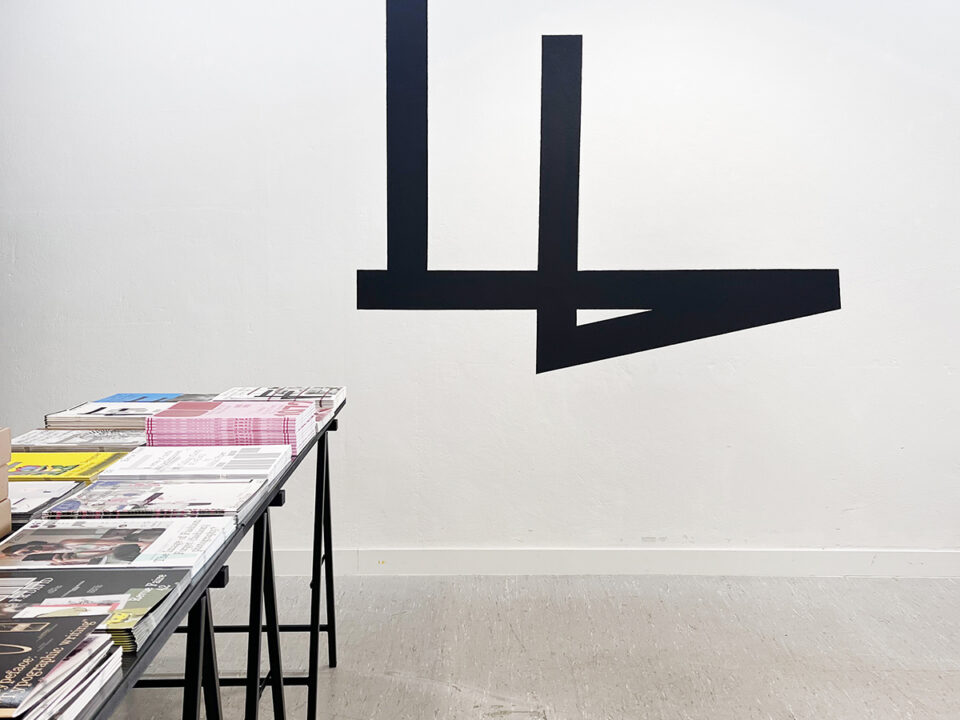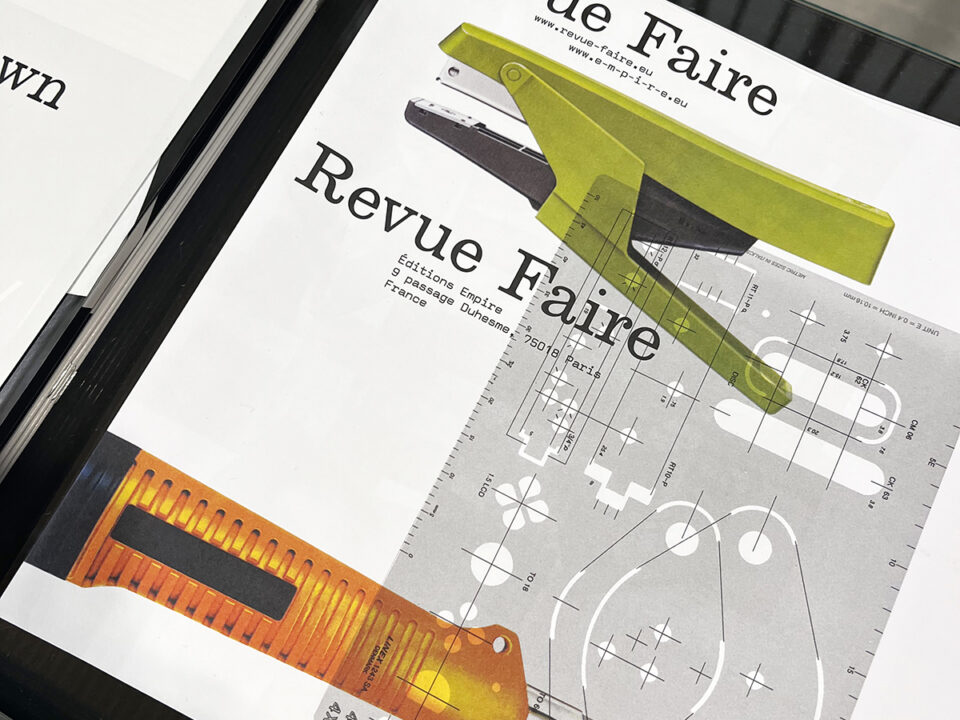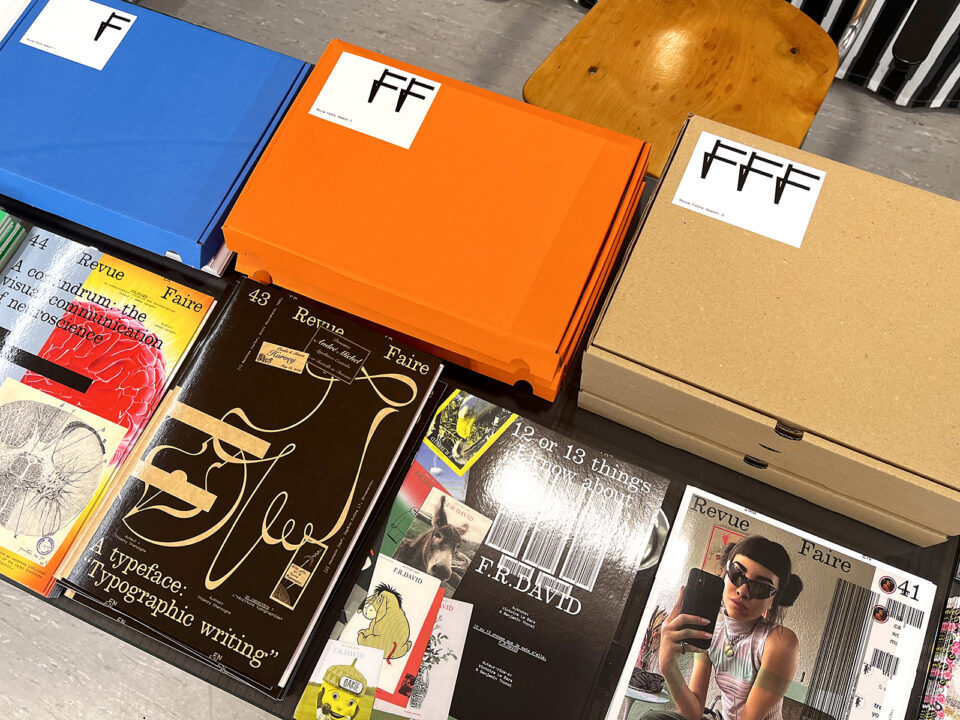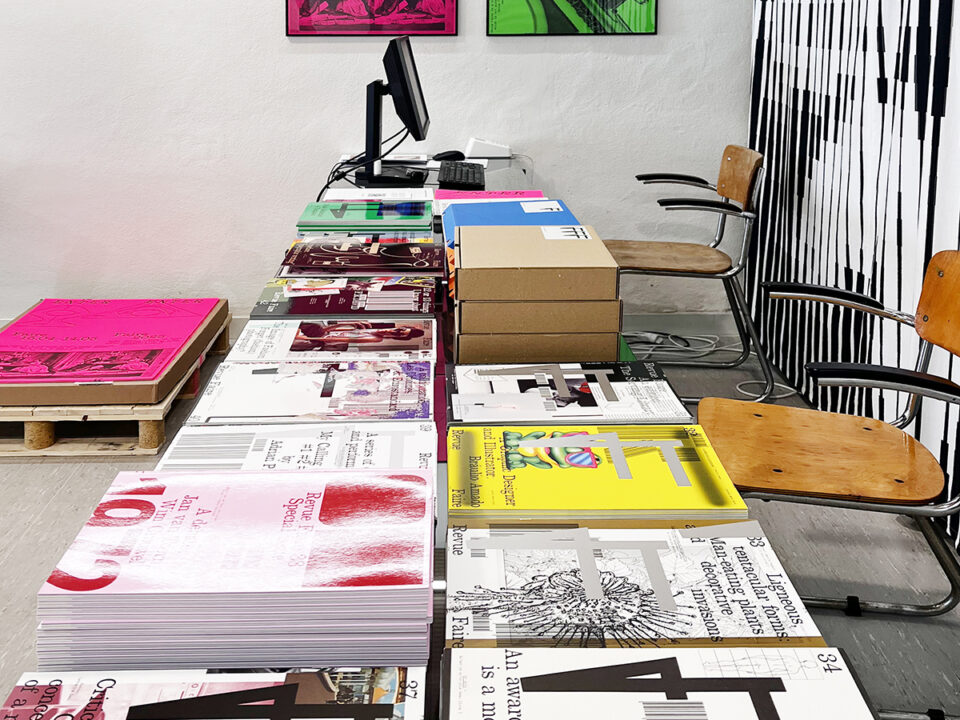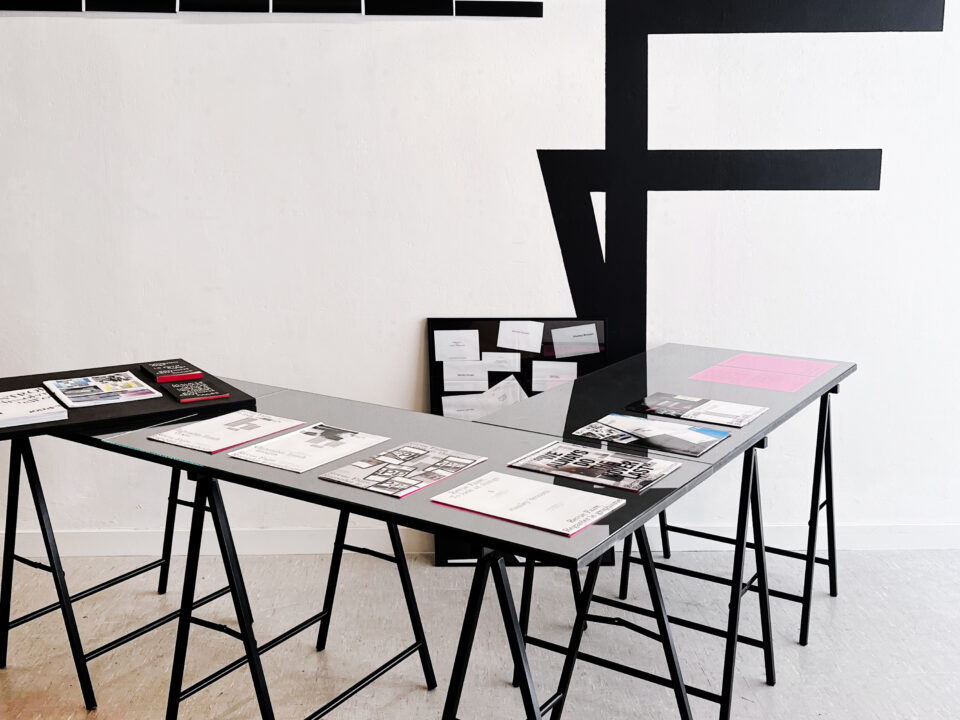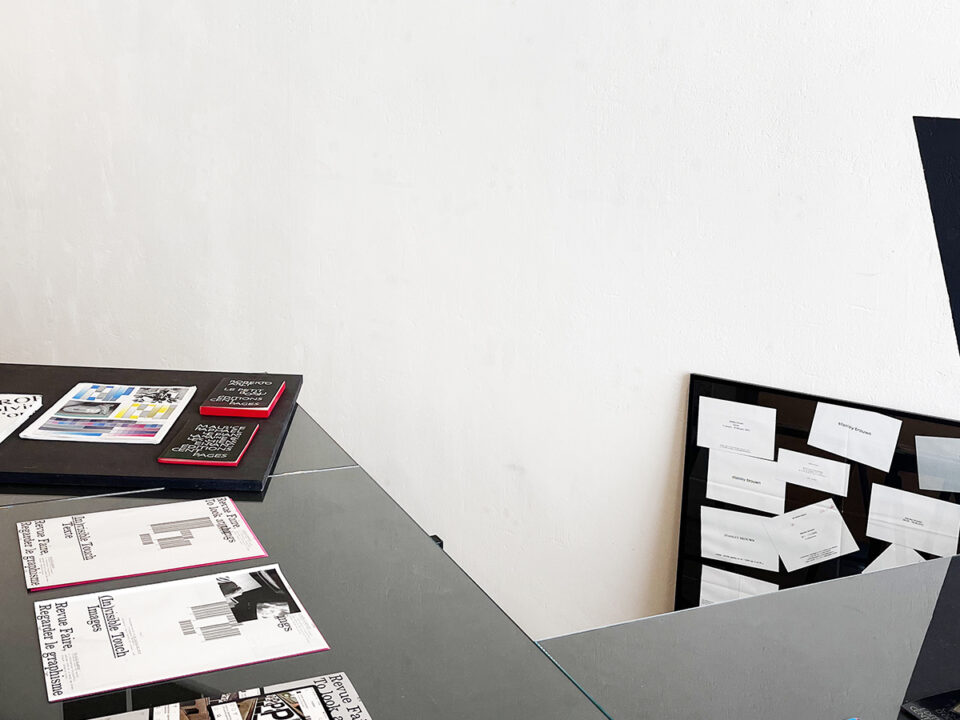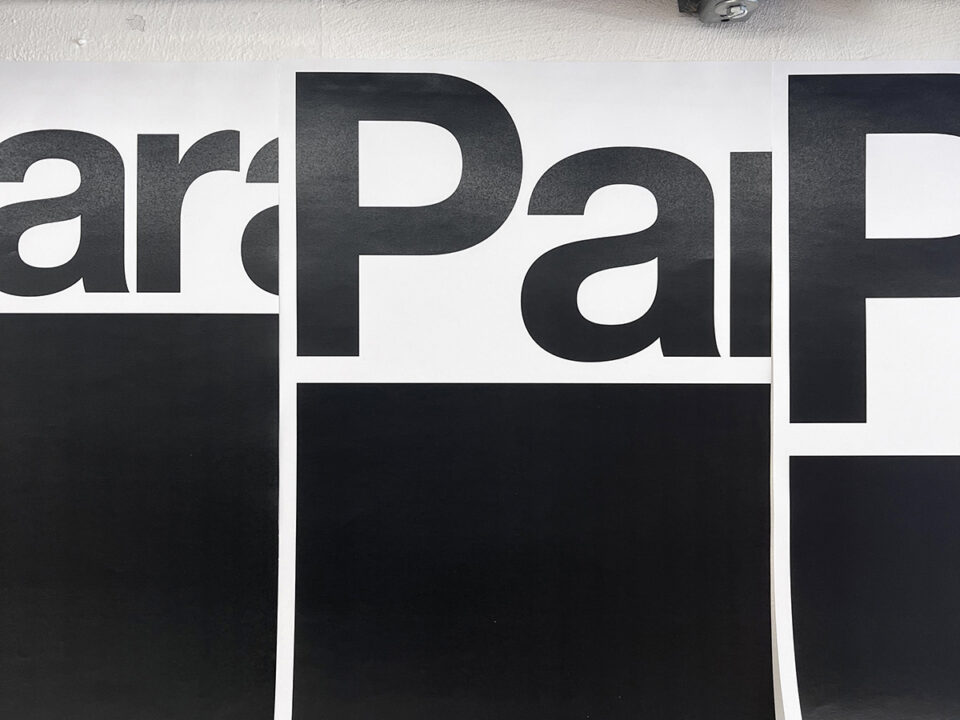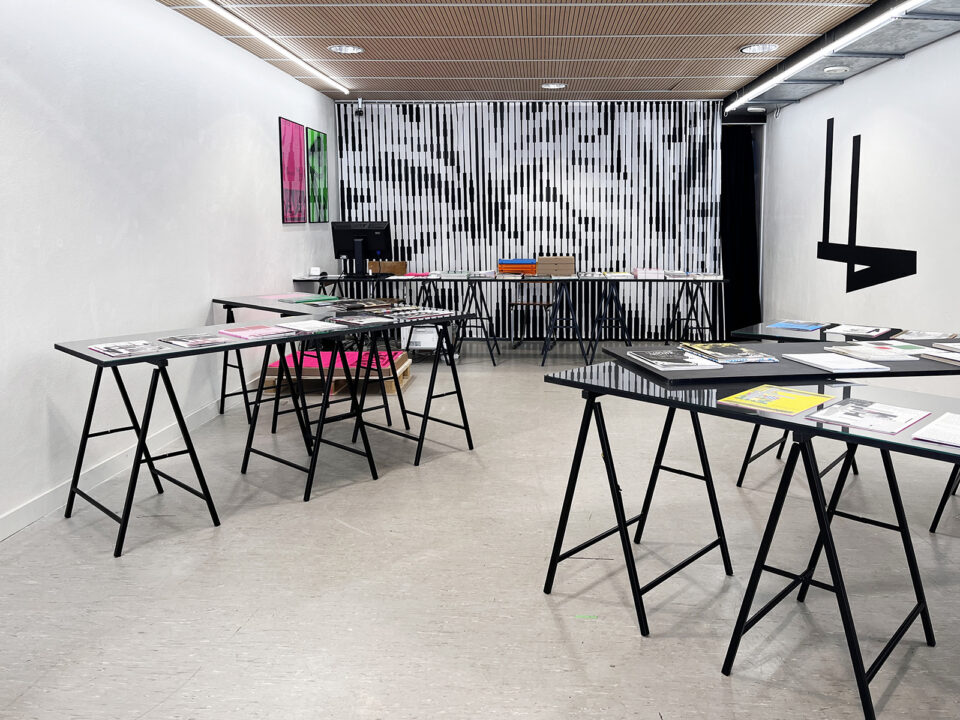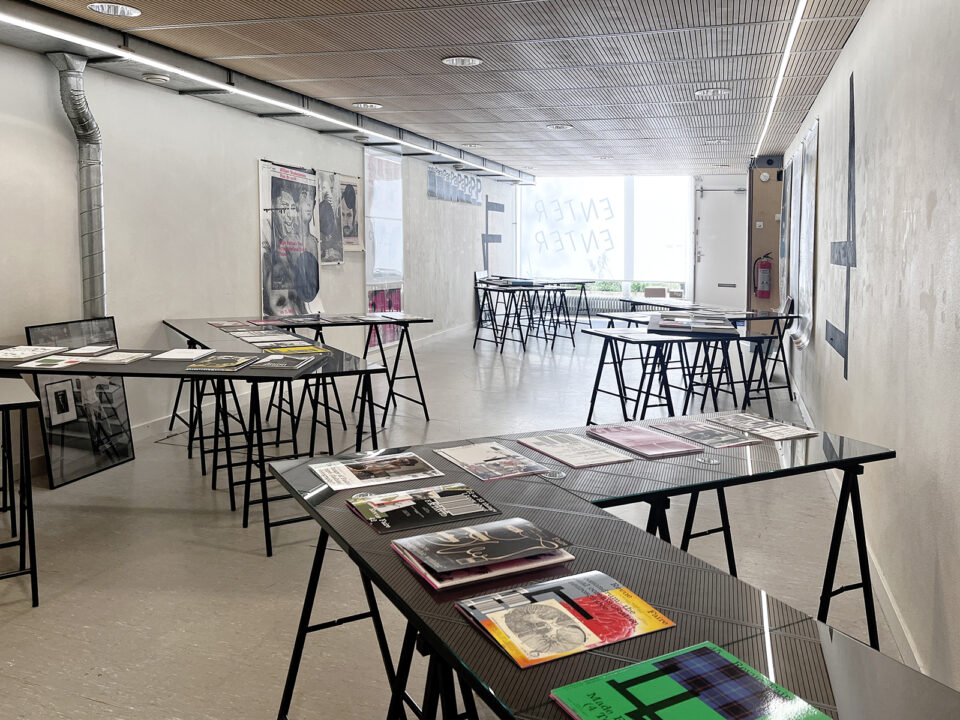 Book list
— Recollected Work Mevis & Van Deursen, Paul Elliman, Artimo Foundation Breda, 2005 / Design: Devis & Van Deursen
— Parallel Encyclopedia #2, Batia Suter, Roma , 2016 / Design: Roger Willems
— Parallel Encyclopedia, Batia Suter, Roma, 2007 / Design: Roger Willems
— Catalog 2015, Maximage, Edition Patrick Frey, 2015 / Design: Maximage
— Le Petit Bossu, Roberto Arlt, Éditions Cent Pages, 2012 / Design: SpMillot
— Le piano, la naine et les chiens errants, Maurice Raphaël, Éditions Cent Pages, 2005 / Design: SpMillot
— Title of the Show, Julia Born, Jogis Verlag, 2009 / Design: Julia Born & Laurenz Brunner
— VOL. 13, Klaus Scherübel, Fonderie Darling, 2012
— THEREHERETHENTHERE, Simon Starling, Mac Val, Parc Saint-Léger, 2010 / Design: Jérôme Saint-Loubert Bien
— SAVE, Ines Cox, Royal Academy of Fine Arts Antwerp, 2019 / Design: Ines Cox
— Rapport d'activité du Mucem, 2017 / Design: Spassky Fischer
— Les affiches du Théâtre de Lorient, M/M (Paris), CDDB-Théâtre de Lorient, 2015 / Design: M/M (Paris)
— Dear Lulu, «Farben on Demand», James Goggin et les étudiants de l'université de Darmstadt, 2008
— Dear Blurb, «Farben on Demand» James Goggin et les étudiants de l'université de Darmstadt, 2008
— The Art of Design-Vol.II, LL Brown, Lineto, 2010 / Design: Gregor Huber & Ivan Sterzinger with Cornel Windlin
— Replica, Norm, Lineto, 2009 / Design : Norm
— The Serving Library Annual 2020/21, Edited by Francesca Bertolotti-Bailey, Stuart Bertolotti-Bailey, Vincenzo Latronico, and David Reinfurt. Roma, The Serving Library, 019 Ghent, 2020
— Extended Caption (DDDG), Roma, 2009
— Schauspielhaus Zurich, Program 2009-2010, Cornel Windlin
— Schauspielhaus Zurich, Program 2010-2011, Cornel Windlin
Revue Faire issues
n° 01 — A collection: Rouge-gorge, Éditions Cent pages by SpMillot. Author: Thierry Chancogne
n° 02 — A technical platform: Colorlibrary.ch by Maximage. Author: Manon Bruet
n° 03 — A monograph: Recollected Work by Mevis & van Deursen. Author: Étienne Hervy
n° 04 — A communication: invitation cards by the artist Stanley Brouwn. Author: Céline Chazalviel
n° 05 — An Instagram post: P/Pa/Para/Paradiso by jetset_experimental (July 1 2017). Author: Manon Bruet
n° 06 — A series of gestures: Invisible Touch, from Farocki to l'Architecture Aujourd'hui, some notes on the handling of things. Author: Catherine Guiral
n° 07 — A book: Parallel Encyclopedia, Batia Suter. Author: Jérôme Dupeyrat
n° 08 — A residency: Coline Sunier & Charles Mazé, at Villa Medici. Author: Thierry Chancogne
n° 09 — A typeface: Mitim by Radim Peško. Author: Thierry Chancogne
n° 10 — A line: Robert Brownjohn. Authors: Étienne Hervy, Natasha Leluc
n° 11 — Books/exhibitions: VOL. 13 by Klaus Scherübel, Title of the Show by Julia Born and THEREHERETHENTHERE by Simon Starling. Author: Jérôme Dupeyrat
n° 12 — A magazine: Poster of a Girl, magazine Emmanuelle. Authors: Catherine Guiral & Sarah Vadé
n° 13 — A curatorial work: Graphic Design in the White Cube by Peter Bil'ak. Author: Lise Brosseau
n° 14 — A series of posters: CDDB Théâtre de Lorient by M/M (Paris). Author: Étienne Hervy
n° 15 — The work done everyday: the Mucem. Authors: Manon Bruet and Thomas Petitjean. + Questions from Spassky Fischer to Experimental Jetset, Bureau Mirko Borsche, Cornel Windlin, OK-RM, Mevis & van Deursen, Strobo, Roosje Klap, Studio Dumbar.
nº 16 — A reproduction: what El Lissitzkzy wants. Author: James Langdon
nº 17 — An acronym: ACAB. Authors: Ariane Bosshard, Jérôme Dupeyrat, Olivier Huz and Julie Martin
nº 18 — A studio visit: Ines Cox. Authors: Manon Bruet and Julia Andréone
nº 19 — A history: graphic designer-publishers. Author: Thierry Chancogne
nº 20 — An original: The Most Beautiful Swiss Books 2004–2006. Interview with Laurent Benner by James Langdon, photos: Andrian Samson
nº 21 — A ski resort: Pierre Faucheux and Les Arcs. From the space to the sign. Author: Catherine Guiral
nº 22 — • SPECIAL ISSUE • Artists Posters. Authors: Thierry Chancogne, Jérôme Dupeyrat, Mathias Augustyniak
nº 23 — A portrait: The Matser approving of his own work. Author: Ziga Testen
nº 24 — A theater identity: The Schauspielhaus Zürich by Cornel Windlin. Authors: Étienne Hervy and Thierry Chancogne
nº 25 — Exhibition views? Jonathan Monk. Author: Remi Parcollet
nº 26 — Production process: Print on Demand. Author: Manon Bruet
nº 27 — Rhizomes of London: Archigram and mental images of the city. Sonia de Puineuf
nº 28 — The conference: a format. Author: Manon Bruet
nº 29 — Girls, the Troopers of Dance. Aesthetization of Politics and Manipulation of Entertainment. Author: Alexandra Midal
nº 30 — Types of types: the typographic specimen by Lineto. Author: Olivier Lebrun
n°31 — An Edition: The Serving Library. Interview with Stuart Bertolotti-Bailey by James Langdon
n°32 — A Graphic Designer and Illustrator: Bráulio Amado. Author: Manon Bruet
n°33 — Ligneous, tentacular forms: Decorative invasions and man eating plants. Author: Camille Pageard
n°34 — An award: What is a most beautiful book? Author: Thierry Chancogne
n°35 — An eye: artists' view of the modern world 1911 – 1938. Author: Sonia de Puineuf
n°36 — Photography suspended: Herbert Bayer. Author: Remi Parcollet
n°37 — A polygraph: Georges Nelson. Author: Catherine Geel
n°38 — A debate: Jan Van Toorn / Wim Crouwel. Author: Thierry Chancogne
n°39 — A series of cards and performances: My Calling (Card) #1 #2 #3 by Adrian Piper. Author: Jérôme Dupeyrat
n°40 — A collaboration: Les Urbaines & Eurostandard. Author : Manon Bruet
n°41 — The Image of Fashion: Forget (fashion) photography? Author: Aude Felley
n°42 — 12 or 13 things I know about: F.R.DAVID. Authors: Victoire Le Bars et Benjamin Thorel
n°43 — A typeface: "Typographic writing". Author: Thierry Chancogne
n°44 — A conundrum: the visual communication of neuroscience. Author: James Langdon
n°45 — Made Redundant. (4 templates). Author: Stuart Bertolotti-Bailey