11 — What They Saw: Historical Photobooks by Women, 1843-1999 A Hands-on Reading Room Exhibition
10 September until 23 October 2022
With the first photographically illustrated book self-published by British botanist Anna Atkins in 1843, women have consistently contributed to the rich history of photobooks. However, their contributions have not always been recognized. The What They Saw Reading Room showcases this history and shares both historically significant and under-appreciated photobooks by women. Presenting a diverse geographic and ethnic selection, the photobooks included interpret the concept of the photographically illustrated book in the broadest sense possible: classic bound books, portfolios, personal albums, unpublished books, zines and scrapbooks. Some of the books documented are well-known publications such as Anna Atkins' Photographs of British Algae: Cyanotype Impressions (1843–53), Germaine Krull's Métal (1928) and Diane Arbus: An Aperture Monograph (1972), while other books may be relatively unknown, such as Varvara Stepanova's Groznyi smekh. Okna Rosta (1932), Eslanda Cardozo Goode Robeson's African Journey (1945), and Ruiko Yoshida's Harlem: Black Angels (1974). The glaring gaps and omissions in current photobook history are apparent through this overview, particularly the lack of access, support, and funding for photobooks by non-Western women and women of color. The award-winning What They Saw: Historical Photobooks by Women, 1843-1999 publication, edited by Russet Lederman and Olga Yatskevich, and designed by Ayumi Higuchi, accompanies the exhibition and is available for purchase at Enter Enter.
Public Talks
Friday, 16 September at 5:30 pm / Rijksmuseum Library
Unseen VIP event. Advance registration required through the Unseen VIP portal.
Mattie Boom, curator of photography at the Rijksmuseum and Alex Alsemgeest, librarian at the Rijksmuseum Library will discuss photobooks by women in the museum library's collection.
Saturday, 17 September at 3 pm / Enter Enter
What They Saw co-editor Russet Lederman and designer Ayumi Higuchi will discuss the project's development from a design perspective.
About 10×10 Photobooks
10×10 Photobooks is a community-oriented organization that champions risk-taking creativity through a focus on marginalized, emerging and established photographers and photobook histories. Founded in 2012, 10×10 is a leader in the photobook field, supporting diversity and exchange through public photobook events, including reading rooms, salons, publications, grants and partnerships with arts organizations. 10x10photobooks.org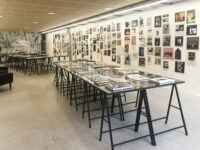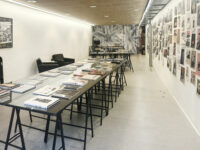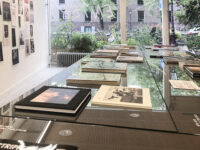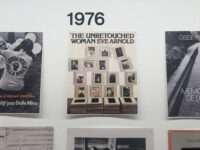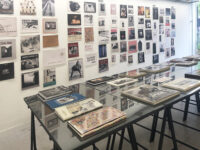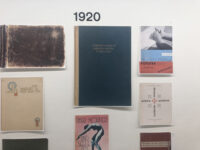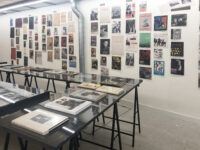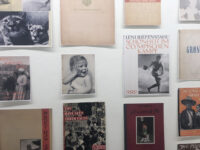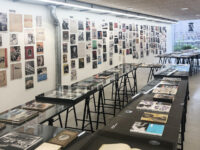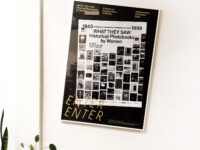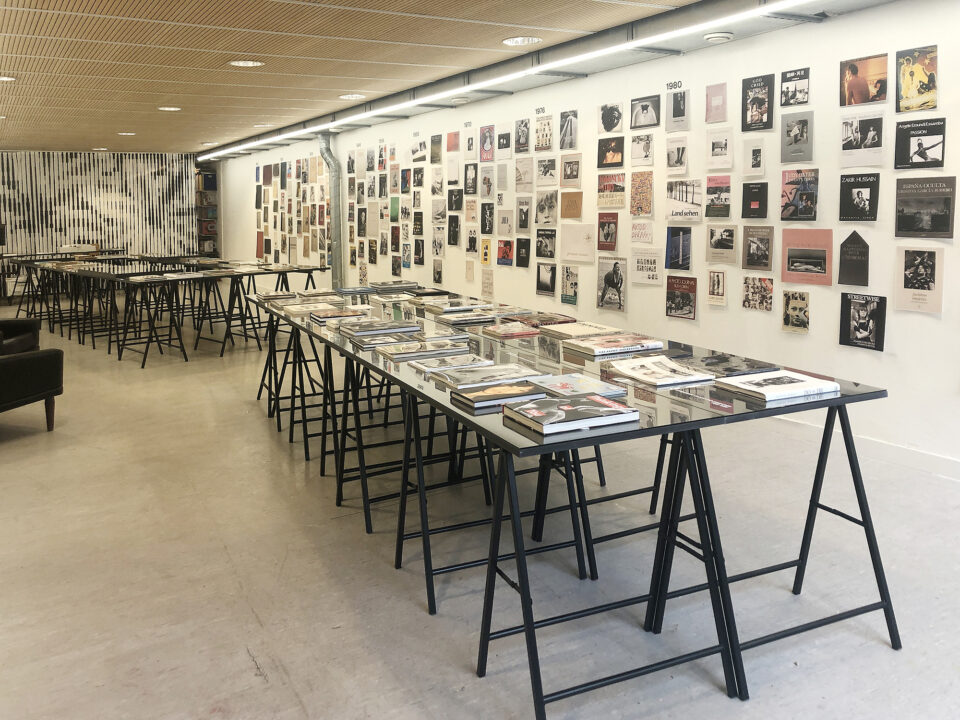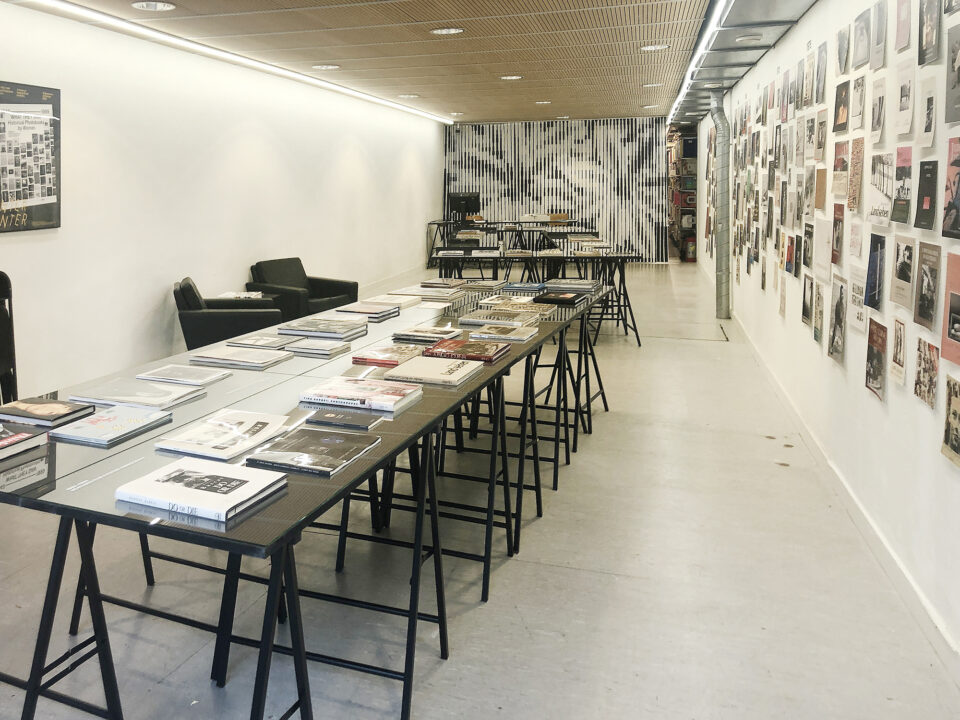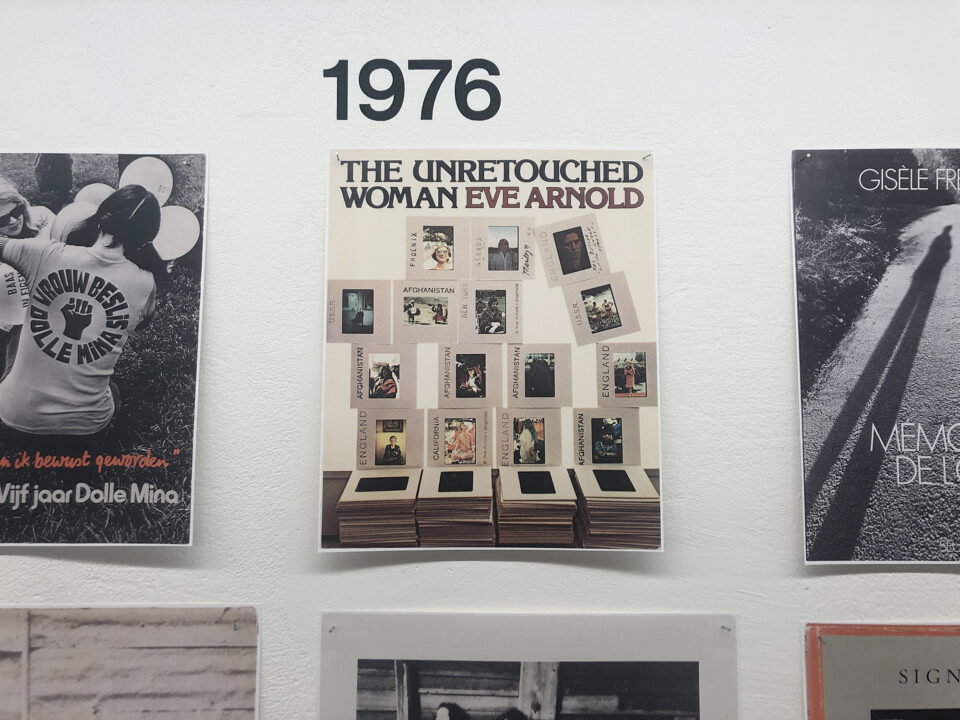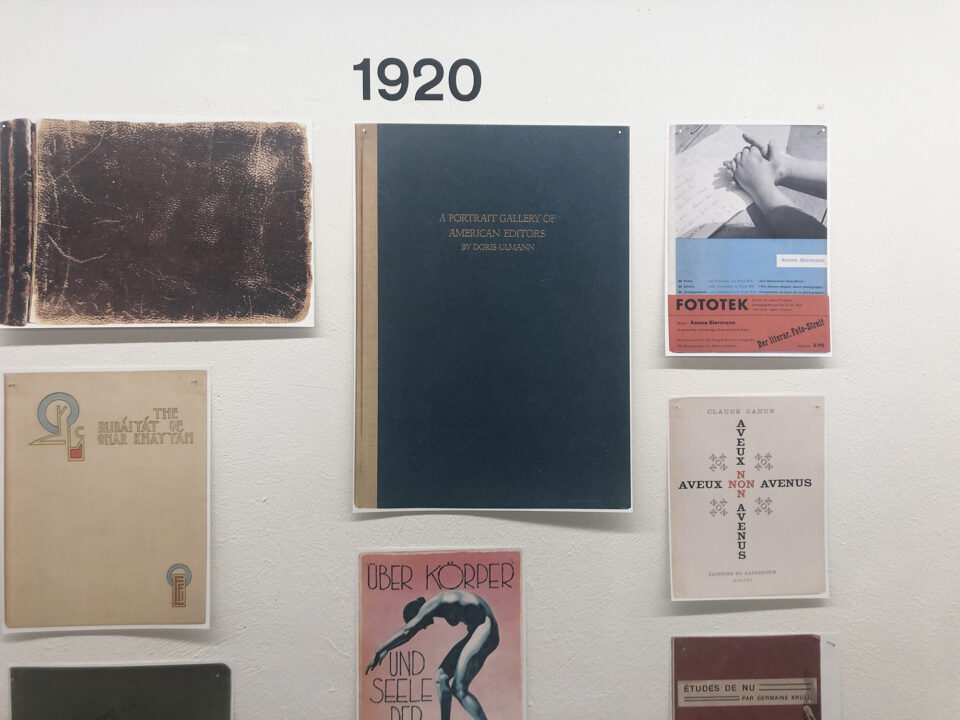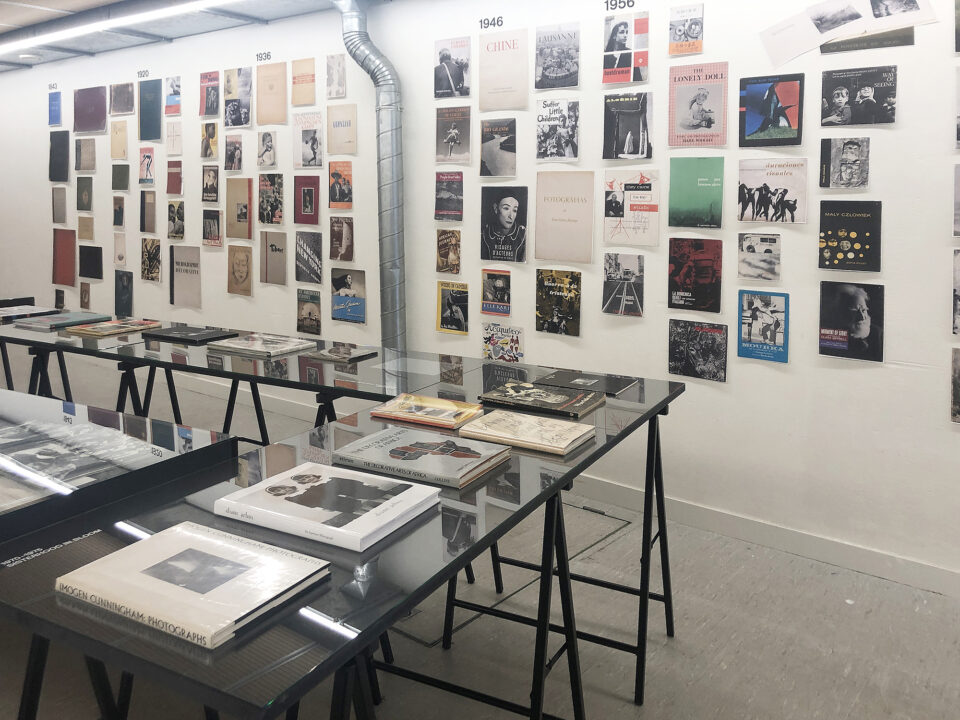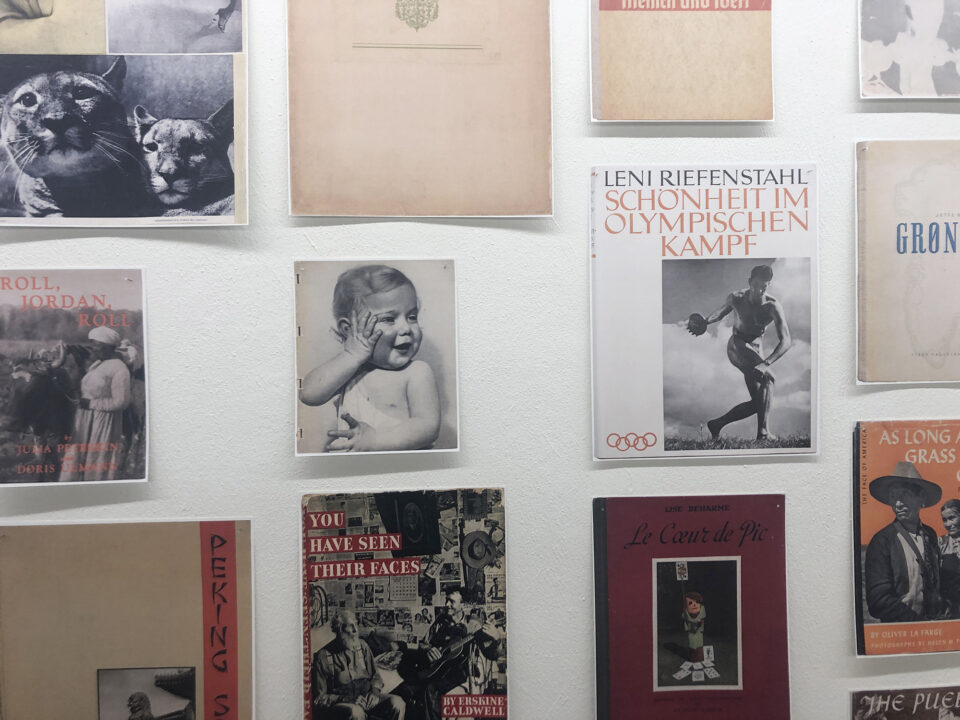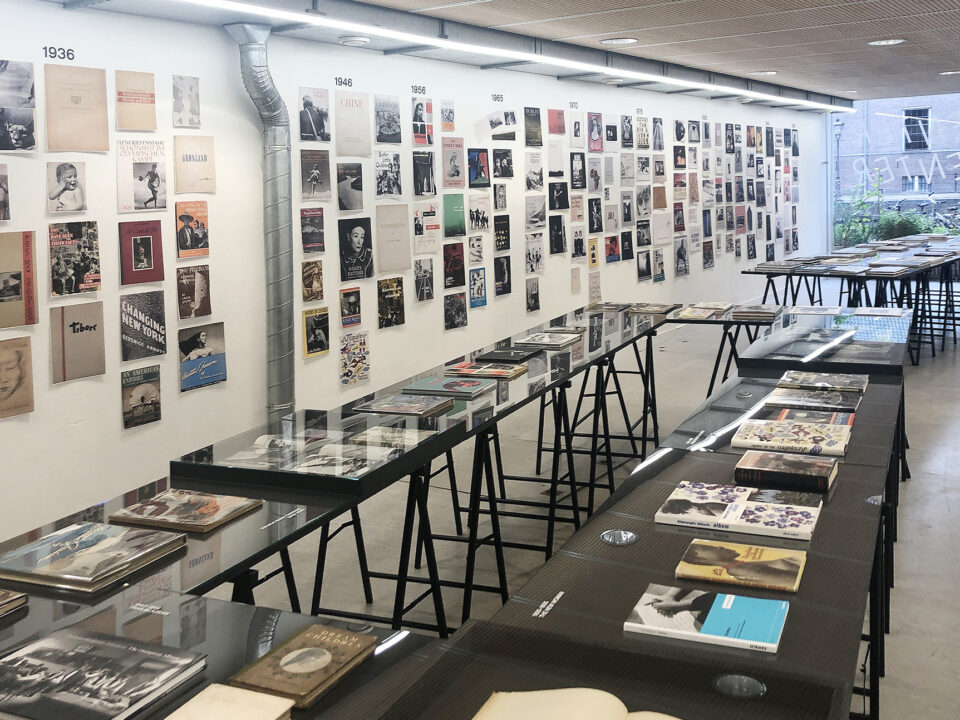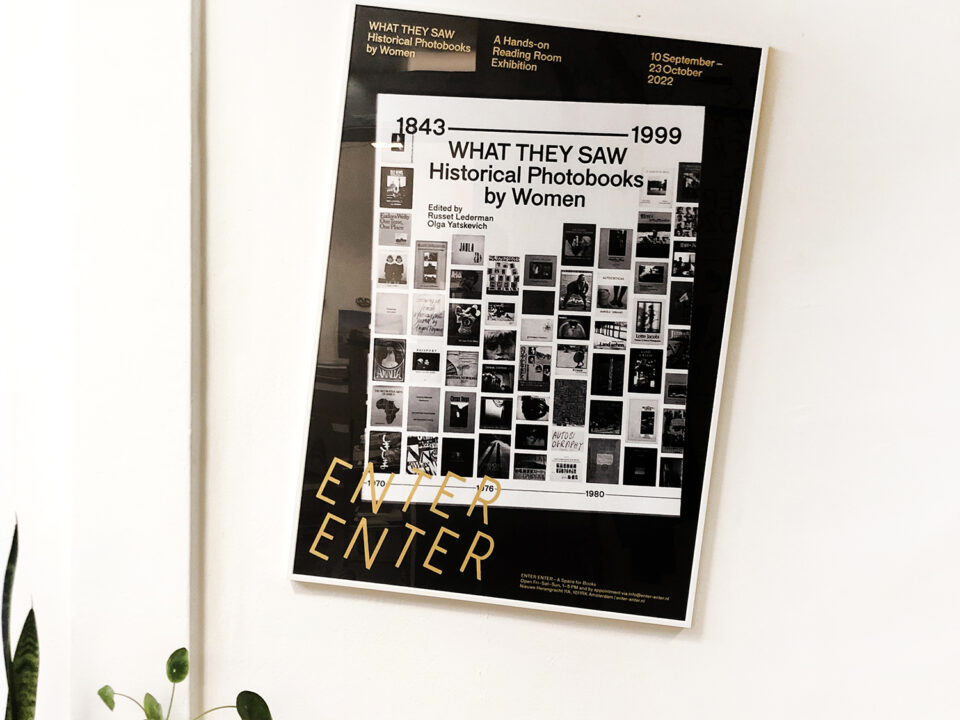 — Frances Benjamin Johnston, The Hampton Album, 1899–1900 [2019 reprint shown]
— Elizabeth B. Brownell, Dream Children, 1901
— Adelaide Hanscom, Rubáiyát of Omar Khayyám, 1905
— Mabel Eardley-Wilmot, The Light of Asia or the Great Renunciation, 1908
— Aënne Biermann, Aënne Biermann: 60 Fotos, 1930 [2019 reprint shown]
— Lotte Errell, Kleine Reise zu schwarzen Menschen, 1931
— Hannah Höch, Sammelalbum, 1933 [2004 facsimile shown]
— Doris Ulmann, Roll, Jordan, Roll, 1933
— Margaret Bourke-White, You Have Seen Their Faces, 1937
— Nell Dorr, In a Blue Moon, 1939
— Barbara Morgan, Martha Graham: Sixteen Dances in Photographs, 1941
— Eslanda Cardozo Goode Robeson, African Journey, 1945
— Lee Miller, Wrens in Camera, 1945
— Thérèse Le Prat, Visages d'acteurs, 1950
— Lola Álvarez Bravo, Acapulco en el sueno, 1951
— Anna Riwkin-Brick, Elle Kari, 1951
— Henriette Grindat, Lausanne, 1952
— Inge Morath, Guerre à la tristesse, 1955
— Emmy Andriesse, Beeldroman, 1956
— Lori Sammartino, La Domenica degli Italiani, 1961 [2009 reprint shown]
— Eiko Yamazawa, Far and Near, 1962
— Eva Fuková, Eva Fuková, 1963
— Helen Levitt, A Way of Seeing, 1965
— Emila Medková, Emila Medková, 1965
— Nell Dorr, Of Night and Day, 1968
— Rosemarie Clausen, Samuel Beckett inszeniert das "Endspiel", 1969
— Imogen Cunningham, Imogen Cunningham: Photographs, 1970
— Diane Arbus, Diane Arbus: An Aperture Monograph, 1972 [2022 reprint shown]
— Louise E. Jefferson, The Decorative Arts of Africa, 1973
— Tamiko Nishimura, Shikishima, 1973
— Elsa Dorfman, Elsa's Housebook: A Woman's Photojournal, 1974
— Abigail Heyman, Growing up female: a personal photojournal, 1974
— Éva Besnyö, "Meid, wat ben ik bewust geworden" — Vijf jaar Dolle mina, 1975
— Jutka Rona, Wolvenstraat 1974: Tussen 12 en 2 / between 12 and 2, 1975
— Eve Arnold, The Unretouched Woman, 1976
— Erica Lennard, Les femmes, les soeurs, 1976
— Susan Meiselas, Carnival Strippers, 1976 [2021 revisited edition shown]
— Michiko Matsumoto, Nobiyakana onna tachi / Women Come Alive, 1978
— Marcia Resnick, Re-visions, 1979 [2019 facsimile shown]
— JEB (Joan E. Biren), Eye to Eye: Portraits of Lesbians, 1979 [2021 reprint shown]
— Lisette Model, Lisette Model: An Aperture Monograph, 1979
— Thea Segall, Los Ninos de Aqui, 1979
— Martha Wilson, Autobiography, 1979
— Marianne Wex, 'Let's Take Back Our Space': "Female" and "Male" Body Language as a Result of Patriarchal Structures, 1979
— Monika von Boch, Land Sehen, 1981
— Ruth Orkin, A Photo Journal, 1981
— Jeanne Moutoussamy- Ashe, Daufuski Island: A Photographic Essay, 1982
— Lesley Lawson, Working Women: A Portrait of South Africa's Women Workers, 1985
— Hsin Wang, Lanyu zaijian. Wang hsin sheying ji, 1985
— Ruth Bernhard, The Eternal Body: A Collection of Fifty Nudes, 1986
— Jo Spence, Putting Myself in the Picture: A Political, Personal and Photographic Autobiography, 1986
— Nan Goldin, The Ballad of Sexual Dependency, 1986 [2012 reissue shown]
— Dayanita Singh, Zakir Hussain: A Photo Essay, 1986–1987 [2019 maquette shown]
— Mary Ellen Mark, Streetwise, 1988 [2015 Tiny: Streetwise Revisited shown]
— Angèle Etoundi Essamba, Passion, 1989
— Graciela Iturbide, Juchitán de las Mujeres, 1989
— Martine Barrat, Die Boxer, 1991 [1993 English edition Do or Die shown]
— Lorna Simpson, Lorna Simpson: Untitled 54, 1992
— Sophie Calle, Des histoires vraies, 1994
— Paz Errázuriz, El infarto del alma, 1994 [2017 reprint shown]
— Carrie Mae Weems, In these Islands: South Carolina–Georgia, 1995
— Tina Barney, Theater of Manners, 1997
— Shirin Neshat, Women of Allah, 1997
— Hiromix, Hiromix, 1998
— Yurie Nagashima, Kazoku, 1998
— Barbara Kruger, Thinking of You, 1999
— What They Saw: Historical Photobooks by Women, 1843–1999, Russet Lederman and Olga Yatskevich (eds.), 10×10 Photobooks, 2021